Requirements for membership
---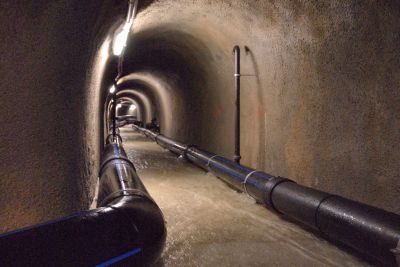 Conditions for Membership
Membership is open to any PE manufacturer who:
is a Certified Producer of PE pipe materials which meet the enhanced technical requirements of the PE100+ Association, including compliance with standards EN1555, EN12201, ISO4427 and ISO4437 or other standards of equivalent technical content, as verified by independent Product Test Administrator Kiwa Gastec Certification B.V. (NL) ('Gastec')
agrees to act in accordance with the statutes of the PE100+ Association and relevant ethical rules regarding all Association related activities
Appeals & Refusals
All requests for membership are first handled by Gastec independently from the PE100+ Association. The Association's Board must endorse any positive recommendation of Gastec concerning compliance with technical requirements and cannot refuse membership for technical reasons in such circumstances.
An applicant whose request for membership is refused will receive a written explanation of the reasons for the refusal and is welcome to seek further explanation by contacting the PE100+ Association President using the contact list in our website.
Membership fees and other costs
The typical costs of membership of the PE100+ Association will be:
Entrance fee for the Association (an initial single payment of € 10.000)
Annual fee for membership (in the region of € 20.000) - This annual fee is dependent of the agreed annual budget of the Association by the members. The budget depends on projects of the year and fixed costs.
Possible 'road-show' costs (optional) if member decides to participate on a planned road-show
Testing costs for members listed material grades every  7 months (dependent on the number of grades, for example 2 grades would involve testing costs in the region of € 10.000)
Last update Thursday 20 May 2010
---