Sinopec
---
Sinopec Shanghai Petrochemical Co., Ltd. (hereinafter referred to as SPC) is located at jinshanwei in Jinshan District of Shanghai.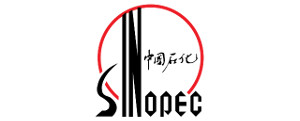 It is at present one of the largest modern petrochemical enterprises in China with highly integrated refining and petrochemical business operation, which pruduces refined oil products, intermediate petrochemicals, synthetic resins and synthetic fibers.
SPC currently possesses a comprehensive crude oil processing capacity of 16,000,000 T/Y, an ethylene production capacity of 700,000 T/Y, an organic chemicals production capacity of 4,280,000 T/Y, a synthetic resins production capacity of 1,000,000 T/Y, a synthetic fiber raw material production capacity of 1,090,000 T/Y, a synthetic fiber polymers production capacity of 590,000 T/Y, and a synthetic fiber production capacity of 280,000T/Y.
In addition, the company has its own utilities system, environmental protection system, as well as handling and transportation facilities for marine and inland waterway, railway and highway.
Last update Tuesday 05 May 2015
---