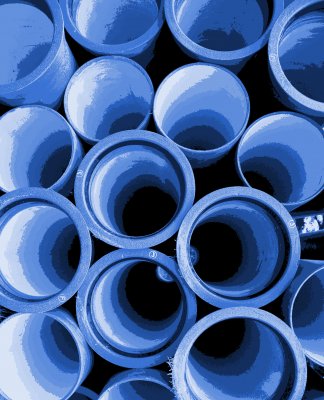 No-Dig technical Guide
PE100+ Association Don't crack under pressure
PE100+ Association
Founded on Feb. 24, 1999, the PE100+ Association is an industry organisation of several polyethylene (PE) manufacturers whose objective is to promote consistent quality at the highest level in the production and the use of polyethylene for PE100 pipes. 
We promote better quality for PE100 materials
By monitoring the most critical properties of enhanced requirements, we are able to issue a "PE 100+ Quality Materials list" on a regular basis. 
The PE100+ Association has, through showing the advantages of PE pipe systems, refrained from positioning PE pipe systems versus others plastic or iron pipes systems.
The PE100+ Association was invited for the first time to the annual Curso Sobre Diseño e Instalación de Tuberia, a conference bringing the Spanish pipe community together to discuss latest trends...

Read more
Thursday 16 November 2017 The PE100+ Association participated for the first time at the 2017 City Infrastructure Philippines event in Manila, Philippines. More than 20 companies exhibited at this...

Read more
The PE100+ Association, with the support of its members, has been actively promoting the use of PE100 materials in trenchless technology and the associations on line No-Dig Technical Guide through a...

Read more
News
In 2014, PE100+ Association has sponsored a study aiming at comparing LCA of large diameter PE pipes with ductile iron pipes. The results are now available on our website.

Read more
Technical presentations
---