The Advisory Committee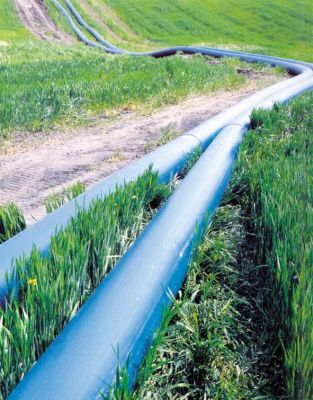 The PE 100+ Association has two Advisory Committee of representatives from the gas and water industries, pipe and fitting manufacturers and contractors. Their main task is to provide market guidance and feedback to the Association and ensure that industry needs are fulfilled.
Regular meetings of this committee have been held and the subjects discussed have developed from "why such an Association is useful" and "how to position such an Association" at the very first meetings to more in-depth discussions about PE 100 pipe systems and their technical and economical value. An example is the "PE decision model" which was developed as a result of a recent survey among the advisory committee members.
Mr. Ulrich Schulte is the chairman of the PE 100+ Advisory Committee and the following people are the members of the PE100+ Advisory Committee :
| | |
| --- | --- |
| Monica Delacruz | Asetub |
| Ulrich Schulte | Consultant |
| Mike Shepherd | Consultant |
| Juergen Heinemann | DIN CERTCO |
| Chris O'connor | DNV GL |
| Richard Beedell | DNV GL |
| Tom Sangster | Downley Consultant |
| Thorsten Späth | Egeplast |
| Werner Wessing | EON Ruhrgas |
| David Lowe | Exova |
| Thomas Frank | Frank |
| Dominique Gueugnaut | Gaz de France |
| Urs Amacher | Georg Fischer Pipings Systems Ltd |
| Dietmar Hoelting | Gelsenwasser |
| Robert Lawrence | GPPA |
| Keith Wilson | GPS |
| Joachim Hessel | HIT |
| Marco Mekes | Kiwa Gastec |
| Jan Braamhaar | Kiwa Gastec |
| Andreas Redman | KRV |
| Jos Dehaeselaar | Marcogaz |
| Mark Heathcote | PIPA |
| Zoran Davidovski | Pipelife |
| Maarten Kruijer | Pipelife International R&D |
| Avi Blau | Plasson |
| Kirill Trusov | Polyplastic |
| Tony Radoszewski | PPI |
| Sarah Patterson | PPI |
| Jan Venter | SAPPMA |
| Steve Beech | SHB Consulting |
| Benjamin Rabaud | Suez |
| David Morgan | Syntotech Special Products Ltd |
| Ludo Debever | TEPPFA |
| Peter Sejersen | TEPPFA |
| Thomas Kratochvilla | TGM |
| Kin Man Ho | Towngas |
| Mike Troughton | TWI |
| Mr Hilchenbach | Wavin Germany |
---