TGM
---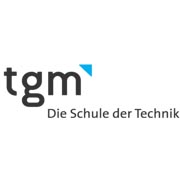 TGM Federal Testing Centre for Plastics Technology and Environmental Engineering
We offer you :
Test and inspection reports e.g. according to "ÖNORM geprüft", ON-CERT, DIN-CERTCO, GRIS, ÖVGW, DVGW, SVGW, Austria Gütezeichen, OIB-Richtlinien, Österreichisches Gütezeichen
Test and inspection reports are done in the accredited field according to BMwA 92714/589-IX/2/97 and OIB-190-001/99-087.
Expertises e.g. damage assessment, specification of polymer materials, assessment of polymer components, manufacturing quality, usability etc.
Our main working fields are:
Plastic pipe systems: gas pipe systems, pressure pipe systems, water supply, indoor installation hot & cold, indoor and outdoor sewerage pipes and pipe systems, drain pipes, cable protecting conduits, district heating pipes and couplers for plastic jacket pipes, pipe system components such as seals, fittings, valves, flanges, couplers and others
Material identification and classification:density, MFR, K-value, viscosity number, melting behaviour, infrared spectroscopy, MRS classification of the long-term hydrostatic strength (EN ISO 9080 : 2003)
Crack propagation in polymers: slow crack growth (SCG) and rapid crack propagation (RCP), fracture mechanical tests, determination of characteristic energy values (e.g. KIC and JIC) and fractographic analysis
Ignition and burning behaviour of materials, building materials, building components, materials and components of railway vehicles: Cone calorimeter method to evaluate the heat release rate, flammability, smoke-opacity measurements, classification of flame behaviour, material classification, determination of the calorific value
Mechanical properties: tensile- , bending- and compression tests, Charpy- and tensile-impact test, short- and long-term Young's modulus, mechanical testing of pipe fittings, penetration of films, geomembranes and geotextiles
Structure analysis: Scanning electron microscopy (SEM) with energy-dispersive x-ray microanalysis (EDX), wide- and small-angle x-ray diffraction (WAXS, SAXS), polarization microscopy, heat-stage microscopy (TOA), stereomicroscopy
Thermal analysis: differential thermal analysis (DTA/DSC), thermogravimetry (TGA), thermal expansion coefficient (TMA), shear-modulus temperature diagram (G-T diagram), determination of the vicat softening temperature (VST), determination of deflection-temperature under load (HDT)
Artificial and natural weathering: xenon-arc- and fluorescent UV-lamp testing chambers, equipment for direct natural weathering in Vienna and Kitzbühel, colorimetry (L*a*b, ΔE*) and accompanying mechanical tests
Landfill lining technology: geomembranes for landfills and other applications, courses for welders, testing of geomembranes and geotextiles
Joining and welding techniques and surface protection: adhesive systems, welding compatibility, short-term and long-term welding factor, coatings and coating materials, colours and lacquers, pigments, retroreflexion, gloss measurements, corrosion protection, etc.
Additives for plastics, gum, elastomeres, thermosets, thermoplastics and foams
Chemical analysis: atomic absorption analysis (AAS), FT-IR analysis, OE-spectroscopy with ICP, x-ray fluorescence analysis (XRF), ion chromatography, austrian drinking water qualification and LMSVG licence (ÖNORM B 5014), total organic carbon (TOC), examination of water, waste water and sludge
Packaging and dangerous goods packaging: classification (licence) and inspection according to UN, ADR, RID, ICAO, IMDG
Process engineering: conditioning, compounding, compression moulding, extrusion and rheology, injection moulding, online quality management, feasibility studies
Training and seminars: Introduction to polymer-technology, material-analysis, plastics-welder according to ÖNORM EN 13067, welder for couplers for plastic jacket pipes (district heating pipes, KMR), plastic pipes installer for gas and water pipes (ÖVGW), processing technology (extrusion, injection moulding), designing with polymers, damage analysis and troubleshooting, individual seminars at the TGM and on-site.
Last update Tuesday 12 May 2009
---