Becetel VZW
---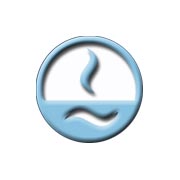 Becetel vzw, the Belgian Research Centre for Pipes and Fittings, is specialised in testing plastics pipes and accessories for utilisation in gas-, water- and drain pipe systems. In order to fulful its tasks and to guarantee a high quality of it services, Becetel disposes of a plastics research centre in Melle (B) and a RCP research centre in Evergem (B).
Becetel is offering a complete range of testing services in the field of plastics pipes and fittings, e.g. determination of regression curves following the SEM analysis of ISO 9080, experimental fracture mechanics tests (like S4, Full scale and Slow crack growth testing), mechanical testing, physical testing. Becetel participates in international conferences and promotes standardisation and regulation through active participation in international standardisation commissions.
Becetel is accredited by Beltest in according with NBN EN ISO/IEC 17025.
More info: www.becetel.be
Last update Tuesday 12 May 2009
---