Are PE valves available?
---
PE valves can be supplied by valve manufacturers in a range of sizes from 20mm to at least 400mm. They are designed for connection directly onto the PE pipe by either electrofusion or butt fusion, depending on the pipe diameter. The designs are typically based on a full through port ball valve.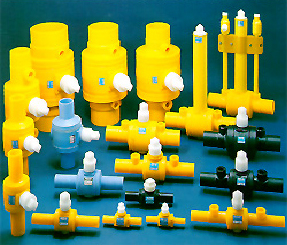 Can PE pipe be connected to metal valves?
PE pipe can be connected to metal valves by either transition couplers or by flanges.
Last update Tuesday 16 June 2009
---