3rd PPCA/CPPA "Spin Off" Conference in Xi'an, China
---
le Monday 30 September 2013 from 08h to 18h

At the first International Plastic Pipe Exchange Conference in Beijing in November 2009, Wang Zhanjie, Secretary General of the CPPA, referred to it as the "Golden Bridge" of knowledge transfer linking East and West honouring the best papers of the Plastic Pipes conference series.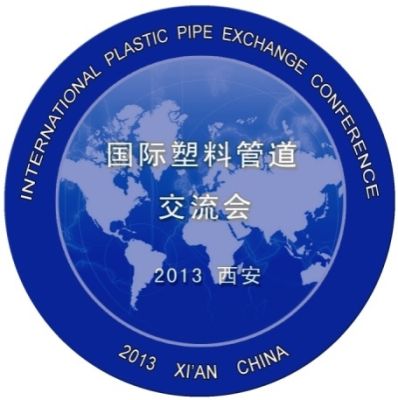 This initiative has been very much driven and supported by the PE100+ Association (as part of the PPCA) and proven to be a welcome link for the Chinese plastic pipe industry. In September 2013 the third in the series at the Jianguo Hotel in Xi'An was even more popular than the preceding events with 30 presentations – mostly from PPXVI in Barcelona - and an audience of over 370 delegates. In addition there were 14 small exhibition stands showing plastic pipe products and manufacturing equipment.  
The PE100+ Association was well represented among the experienced international speakers with presentations by consultant Steve Beech reporting the conclusions of our evaluation of Buttfusion for large diameter thick walled PE pipes and PE100+ President Pierre Belloir for our Environmental Product Declarations project. In addition, three members of the Association were chosen individually to present their PPXVI papers on different topics.
The Plastics Pipes Conference Association (PPCA) is a "not for profit" organisation formed by four industry associations, PVC4Pipes, PPI, PE100+ Association and TEPPFA. The PPCA organise the international series of Plastics Pipes Conferences and any profits from these conferences are re-invested in "spin off" conferences to transfer the latest knowledge on plastics pipes to other parts of the world. For more information on Plastic Pipes XVII please go to www.ppxvii.org
| | |
| --- | --- |
| | |
| Attentive audience of over 370 delegates | Group picture of the very experienced international and Chinese speakers |
Last update Monday 30 September 2013
---