PE100+ Association celebrates its 15th Anniversary !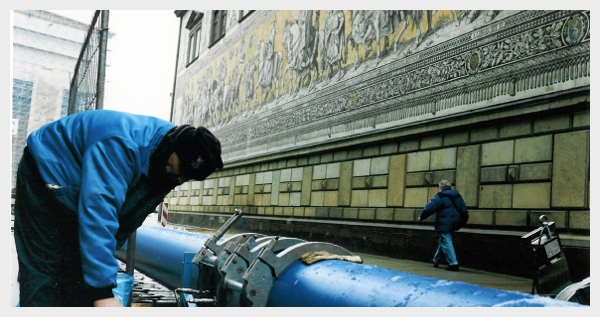 Celebrate with us!
Founded in 1999, PE100+ Association is a global industry organization made of several PE manufacturers (today 9) whose objective is to promote consistent quality at the highest level in the production and the use of PE100 pipe material. Safety and quality play critical roles in PE pipe applications.
In 1999, three leading PE manufacturers took the initiative to build up the Association to guarantee that pipe materials meet the highest possible requirements. By monitoring the most critical properties of enhanced requirements, they (or PE 100+ Association) is able to issue a "PE100+ Association Quality Materials List" on a regular basis.
In 2014, we are proud to celebrate the 15th anniversary of the PE100+ Association together with all visitors of our new website.
Visit our website www.pe100plus.com, browse throughout our extensive technical information and come back regularly.


News & events
07

Jul
2014

PE100+ deems it important to have insight into the integral environmental burdens encountered during the life span of a PE pipe system (DN/OD 400 mm) for water distribution. PE100+ wishes to get information on the entire life cycle of the systems, from the cradle-to-the grave. With this framework in mind, PE100+ has set up an LCA/EPD project with the Flemish Institute for Technological Research...

Read more
04

Jul
2014

PLASTIC PIPES XVII – 4 reasons why not to miss this conference 1. Network with key players of the Plastic piping & fittings industry worldwide 2. Gain practical knowledge on the application of Plastic piping & fittings from the leading world players 3. Find out about the latest developments in the technology for plastic piping & fittings 4. Learn how the raw materials perform in Plastic piping...

Read more

---