PE100+ at the 2017 MCsSz Conference in Budapest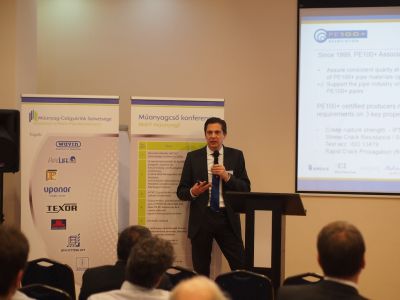 On Jan 26 , MCsSz, the Hungarian Plastics Pipes association , gathered in Budapest for their annual conference to discuss latest trends in the industry and the specific situation in the Hungarian market and the current situation around infrastructure and investments.
PE100+ was invited to this conference and to present the association as well as their commitment to the industry and the tools we provide to customers and end users. The presentation , given by Patrik Schneider, VP Europe of PE100+, focused on the excellence of the materials as well as on their main application, specifically in trenchless technology and the new online tool provided by PE100+ to give guidance in the selection of the right technology.
---