PE100+ Association has make continued efforts to spread the right technical knowledge about performance and design of polyethylene piping systems and to develop education tools suitable for all participants in the supply chain.
Two examples are represented by the following books, which are conceived as a help for designer and engineer and which present the correct information about properties and use of PE and PE100 piping systems.

PAVAN A.; FRASSINE R.
TUBAZIONI IN POLIETILENE PER IL TRASPORTO DI ACQUA
MANUALE PER LA PROGETTAZIONE, LA POSA E LA GESTIONE DELLE RETI IDRICHE
Editore: SPRINGER VERLAG ITALIA  
PE100+ has sponsored and contributed with his experts to the realization of this book. It is a full comprehensive, detailed and up-to-date manual about Polyethylene piping system in water networks, and included a CD-ROM with a calculation module.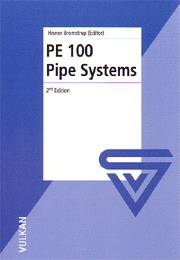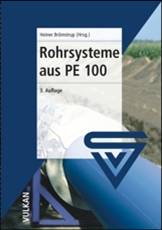 Rohrsysteme aus PE 100 Herausgeber :
Heiner Brömstrup
Themen:
Rohrleitungen
Bibliographie:
3. Auflage
2008. 230 S., Broschur,
(EUR) € 27.00
ISBN 978-3-8027-2747-4 Verlagsbereich:
Vulkan Verlag Essen
---